Comfort Foods to Choose & Lose on BT
Can comfort foods be healthy? There's a reason why we crave comfort foods in the cold weather. Comfort foods are generally full of carbs and fat, which can increase serotonin production in the brain, giving us a feeling of well-being. Food and mood are connected – add in the dark and cold days of fall and winter and you've got us reaching for something to warm us up and lift our moods.
However, reaching for a hearty warm meal doesn't mean you have to go overboard on calories and fat. Watch Rose on Breakfast Television for which comfort foods from your favourite restaurants to choose and lose!
1. Swiss Chalet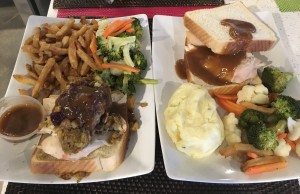 Festive Hot Chicken Special
Sandwich with stuffing and cranberry sauce and French fries
Calories 1500
Fat 52 g
VS
Hot chicken sandwich with gravy, mashed potatoes and vegetables
Calories 740
Fat 16 g
Panera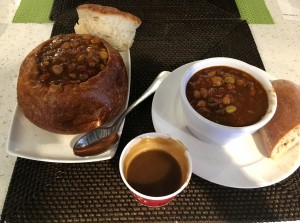 Turkey chili bread bowl
Calories 840
Fat 13 g
VS
Turkey chili with whole grain roll
Calories 430
Fat 13 g
Firkin Pub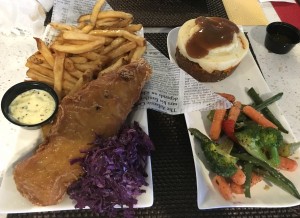 Fish and chips
Calories 1203
Fat 75 g
Sodium 2436 mg
VS
Shepherd's Pie
Calories 710
Fat 34 g
Sodium 1034 mg
The Keg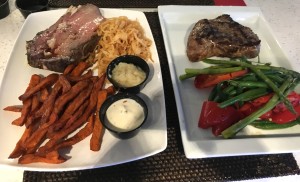 8 oz Prime Rib with sweet potato fries
Calories 1076
Fat 63 g
Sodium 2600 mg
VS
8 oz Top sirloin with mixed veggies
Calories 450
Fat 15 g
Sodium 1200 mg