TV & Online
Latest Media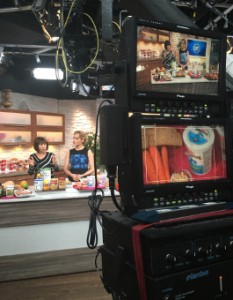 2017 Diet Trends on Breakfast Television
The New Year means new diets. Confused about what you're reading and seeing on social media? Rose breaks down the latest trends in eating for 2017 from Whole30, Volumetrics, the Mind Diet and the Fertility Diet. Watch here!   ...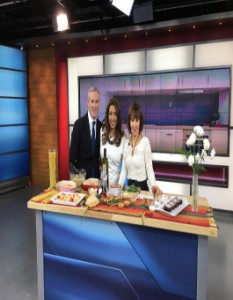 The Morning Show: Stick to Your New Year's Resolutions with Guiding Stars
If your New Year's resolution is to eat healthier, you've got some help! Loblaws' new Guiding Stars rating system will help you make the healthiest choices when at the grocery store! Watch here: Guiding Stars is nutritious choices made simple. ...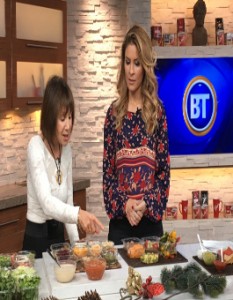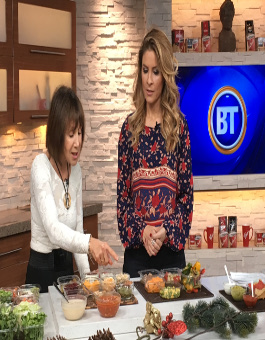 Salad Bars & Buffets on Breakfast Television
From grocery stores and restaurants, to vacations and holiday parties, when faced with a spread of food, we all tend to over indulge. Just because you're picking from a salad bar, doesn't mean you're getting a light meal. Watch Rose's ...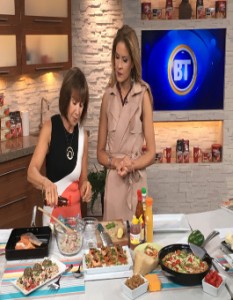 Rush Hour Meals on Breakfast Television
With busy schedules, takeout at the touch of a button and chronic health issues starting earlier and earlier, the family meal is more important than ever. A healthy, homemade dinner that the whole family will love is achievable on busy weeknights! ...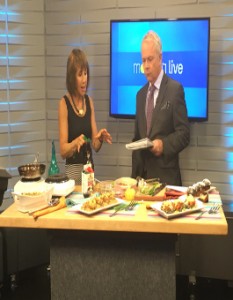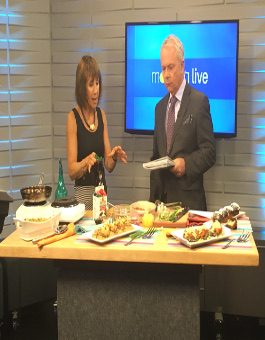 Rush Hour Meals on CHCH Morning Live
With busy schedules, making a meal the entire family can enjoy seems impossible. Proper eating habits and cooking skills are so important to instill in children when they're young. Rush Hour Meals provides delicious recipes – from standard favourites to ...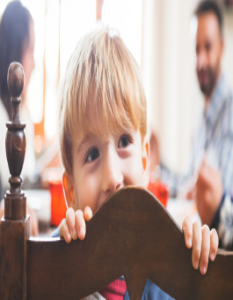 The Huffington Post: Rush Hour Meals For Back To School And Work
We're back to work & school – here's a sample of some great recipes from Rush Hour Meals to get you back in the swing of things! Check them out here!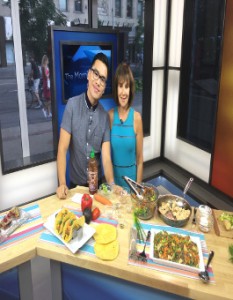 Rush Hour Meals for Back to School
Back to school will be here before you know it! With the return to routines comes the dilemma of lunches & dinners. Watch here for meal ideas from Rush Hour Meals that will make delicious, easy & healthy lunch options! ...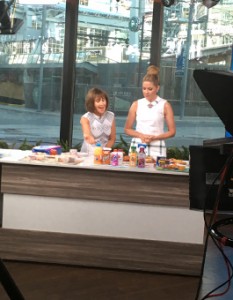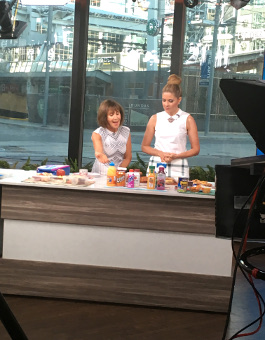 Back to School Lunches on BT
Back to school is here! Parents dread the daily grind of making lunches – there's a battle between what kids want to eat & what's good for them. Healthy meals are essential to a child's well-being, growth and learning – ...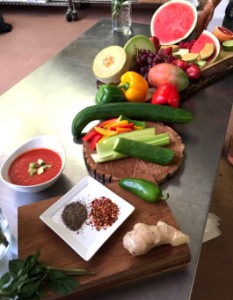 What to Eat & Drink to Stay Cool this Summer
Check out what to eat and drink during the hot days of summer to stay cool and hydrated! Watch here on CityTV News.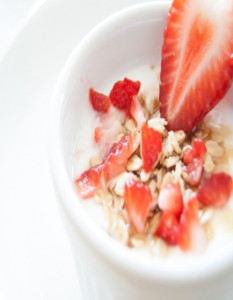 Tips for Buying Greek Yogurt on Cityline
The yogurt aisle sure has expanded over the years! Greek yogurt is a great source protein and dairy. Rose breaks down how to shop for the best options on Cityline. Watch here! Save